Installation view at The Bluecoat, Liverpool, 2016. Photo: New Contemporaries



History records many different meanings for 'W.I.T.C.H.' – an acronym circulated by feminist protest groups that sprung up across the USA in the late-1960s. In this body of work – comprising animation and painting objects – this fact is taken as an open invitation to construct alternative histories for this feminist phenomenon.





Extracts from W.I.T.C.H. ("Women Inspired To Commit Herstory" and other tales...), HD video with sound, 7 minutes 40 seconds, 2015




The animation makes reference to two speculative fictions that offer visions of post-revolutionary worlds of women – Sally Miller Gearhart's The Wanderground: Stories of the Hill Women (1979) and Monique Wittig's Les Guérillères (1969), as well as the work of LA-based women's music collective Olivia Records and the American radical feminist groups active under the name W.I.T.C.H.. In this new storyworld, simple painted paper cut-outs enact alternative relations to feminist histories; animating the space between subject and object, factual and fictional, actual and imagined.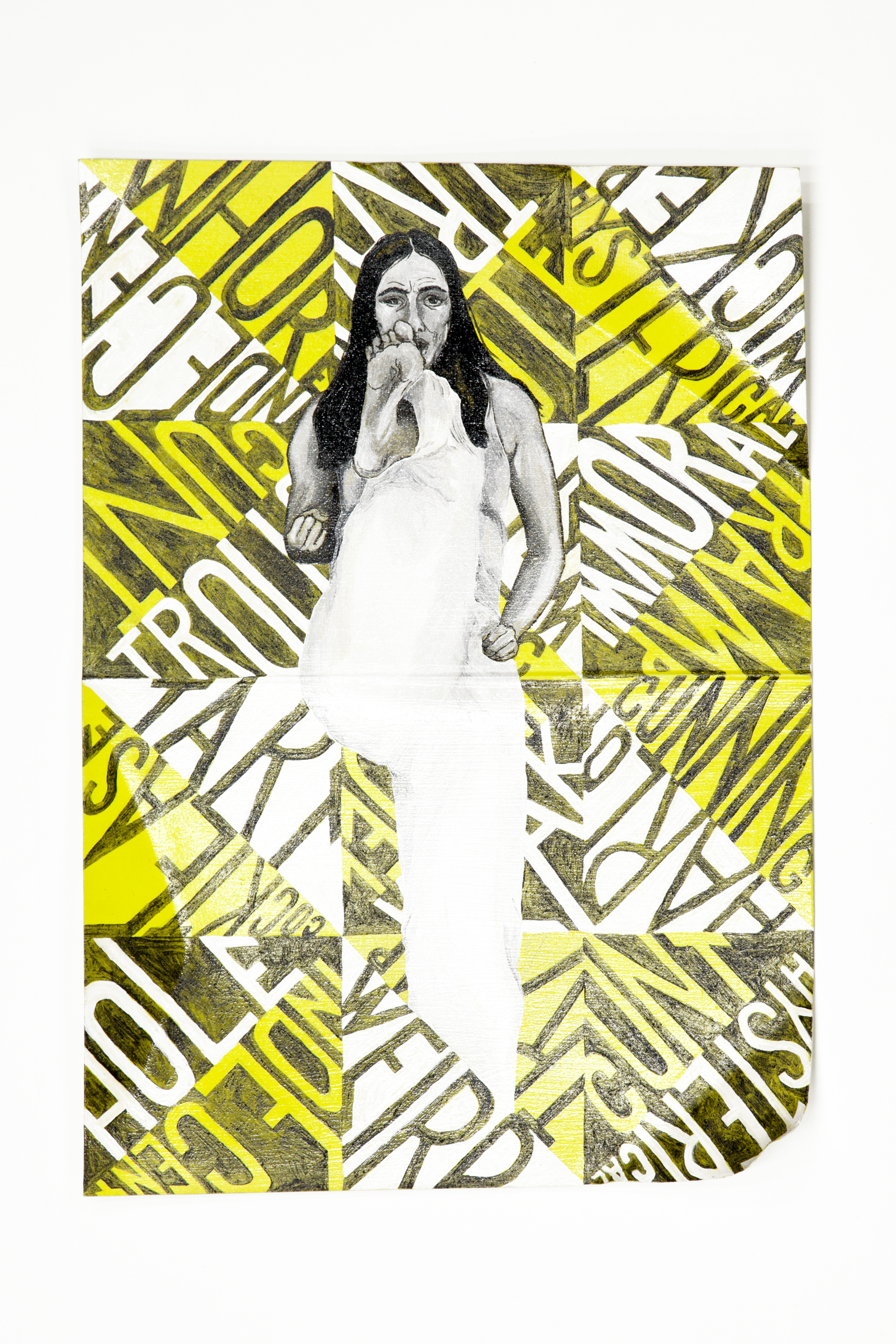 W.I.T.C.H.., oil and acrylic paint on folded aluminium sheets, 2016



Drawing on a range of sources including images and rhetoric from advertisements for 'second wave' feminist organizing and protest posters, archival documents and motifs from science fiction texts, this series of painting objects interweaves fact and fiction to proliferate new meanings for 'W.I.T.C.H.'.

︎ Read conversation with Naomi Pearce

︎

︎ Read text by Holly Pester

︎